To achive high academic standards.
To ensure all round growth- Physical, Mental, Aesthestic, Social, Moral and Spiritual.
To inculcate Humane, Tolerant, Liberal and Secular values.
To nurture the growth of our children into well-disciplined, tid and well- mannered individuals.
To develop self-epression, self-confidence & self-esteem.
By providing a very good infrastructure and a good atomosphere for learning.
By appointing qualified, sincere and dedicated Teachers.
By keeping a maximum of 30 children per section.
By giving individual attenction to each child.
By communicating with parents regularly about the progress of the child.
By providing facilities for various activities, sports and games.
Welcome to Satya Prakash Public School
Satya Prakash Public School is an English Medium, Co-educational, Boarding-cum-Day Boarding school with Hostels for boys and girls,affiliated up to senior secondary level to the Central Board of Secondary Education, Delhi. Affiliation Number being 1030200.
The school is situated in a 12-acer plot adjoining the State Forest Research Institute located in Jabalpur, Madhya Pradesh, India with an impressive infrastructure designed to provide an excellent learning environment to the students.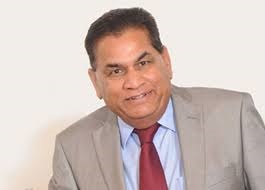 Transformation of the society should take place from the roots only then we can soar in the sky. Satya Prakash Public School is committed to play a key role in shaping the future of the world by grooming the future citizens.
The endeavor is to set a path for systematic education with global relevance, so that the students can be groomed to meet the challenges and emerge successful with a global outlook.
Anil Grover
Chairman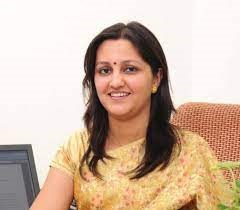 Welcome to Satya Prakash Public School, a co-educational, boarding / day boarding school set in the midst of densely wooded area providing a natural ambience of serenity and inspiration conducive to creating an inspiring learning environment. SPPS is a "Child Centered Institution", where every child is precious and appreciated for his / her intrinsic qualities.
Looking forward to receiving your child into our care
We value the partnership between school and home as we firmly believe that our children can holistically develop their physical, intellectual, emotional, social and spiritual capacities when home and school work together.
Meenal Mandhan
Principal
We are committed to forster the growth and development of the children placed in our care. We aim to train them into value based, broad minded children, and creative children, compassionate and caring children with a rationalistic outlook and scientific temper, respect for human dignity and value that will have ability to transfer knowledge into real life situation, needs and challenges of the world.
Infrastructure
It consist of four academic blocks, for all the classes from Nursery/KG, to primary, middle, secondary and senior secondary sections.
Sports
There is an outdoor stadium for field games like cricket, hockey, soccer and an athletics track.
Transport
We are committed to provide a safe, comfortable and effective transport system and thus make parents tension free.
Boarding House
We provide separate BOARDING HOUSES. 'SHAURYA' for BOYS and 'SHAKTI' for GIRLS with spacious…
Amphitheater
A large outdoor amphitheater is a great facility for morning assembly, various literary activities, lectures and cultural activities of the school.
Library-cum-Reading Room
The library is situated in an independent two- storied block. It is well stocked with books to…
Mess & Dining Hall

There is a spacious, bright, well-furnished dining hall for all the students, boarders as well as day-boarders, to have their meals. Awell…
Art and Craft/
A three-storied art craft block takes care of all the arts, crafts, handicrafts, musics, dance and many other activities. This is also be the venue…
Beyond Academics
We believe that along with the students learning process inside the school, the influence of first hand exprience remains with
Address:
Gwarighat Road, Bhim Nagar, Polipather, Jabalpur, Madhya Pradesh 482008
Phone:
0761-2660438
0761-2667611
Email:
principal@satyaprakash.edu.in
principalspps@gmail.com